At Aeotec it's our mission to help you build the home of tomorrow, today. We do this through what we specialize in: technology. Technology that can be applied to home automation. Technology that can be applied to a home's comforts. But most importantly, technology that is reliable, proven and standardised.
Z-Wave is one such technology, and we're specialists in it.
Like Wi-Fi, Z-Wave is a wireless communication technology. It allows all of Aeotec's Z-Wave devices to talk to each other, and to other approved Z-Wave devices no matter who has made them. All of that communication happens reliably, without interference, without consuming a lot of power, and it all happens securely.
Below you can find out more about Aeotec's Z-Wave home automation products and our different Z-Wave ranges.
SmartStart, available in select Z-Wave devices built upon 500 series and all devices built upon 700 series technology, simplifies the setup of Z-Wave devices. By scanning a QR code with a SmartStart enabled app, users can quickly connect their devices to the Z-Wave gateway. This feature is beneficial for both professional system integrators, who can connect devices before they are powered on, and DIY installations, where users can easily connect and set up Z-Wave devices by scanning a QR code. SmartStart significantly reduces the time and effort required to install a complete automation system.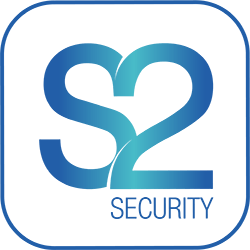 S2 technology is the foundation of a connected home, offering the latest Z-Wave version, reduced power consumption, extended wireless range, industry-leading security, and improved response time. With advanced encryption, anti-hacking measures, and optimized performance, Aeotec's S2 devices provide a seamless and secure connected home experience, including enhanced battery life and faster automation.






Z-Wave version
500 Series
700 Series
800 Series
Wireless range
Up to 600 meters
Up to 1600 meters
Up to 2400 meters
Battery life
Up to 2 years
Up to 10 years
Up to 10 years
Security
S2
S2 + Secure Vault
S2 + Secure Vault
Efficiency
100%
170%
200%
Memory
Flash (module): 128 kB
RAM (module): 16 kB
Flash (module): 256 kB
RAM (module): 32 kB
Flash (module): 512 kB
RAM (module): 64 kB
Footprint
Module (mm): 8x8
Module (mm): 9x9
Module (mm): 6.5x6.5
Compatibility
Backward compatible
Backward compatible
Backward compatible