Illumino Switch provides the power to manually control.
It makes a switch a smart switch. It enhances individual lights or associated electronics with everything from automatic timers to responsive automation. illumino Switch does this through its use of Aeotec's Gen7 technology and compatibility with Z-Wave gateways, including Aeotec Smart Home Hub and SmartThings.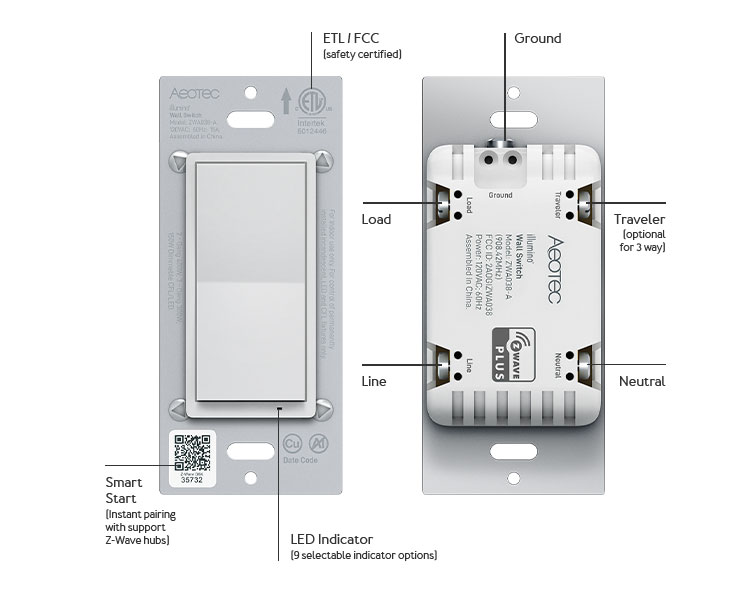 Powerful lighting doesn't mean complicated wiring – wiring terminals are clearly marked and firmly secured with easy-access to dual-offset Ground, Line, Load, required Neutral, and optional Traveller ports for 3-way+ installations. With an array of tutorials available for everything from single-switch to multi-way installations, illumino Switch is simple to wire. In the event that you're not sure which wire goes where, or cannot identify Line from Load, Aeotec's support team can guide you.
Wires easily.
Fits perfectly.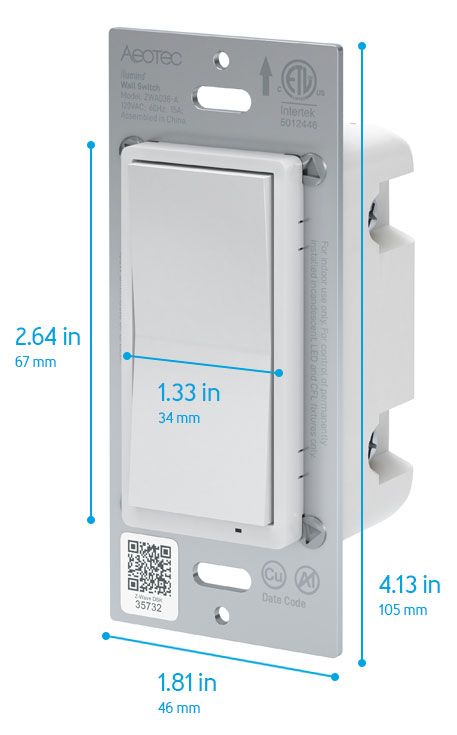 For seamless, in-wall installation illumino Switch has been engineered to be as small as possible without compromising on safety. With its electronics measuring only 1.18″ in depth and 1.73″ in width, illumino Switch's low-volume allows to fit into most single and multi-gang backing boxes without difficulty. 
It's just as easy when it comes to the finishing touches as well. Crafted to North American standards, any installation of illumino Switch can be completed with screwed or screwless faceplates from a range of makers.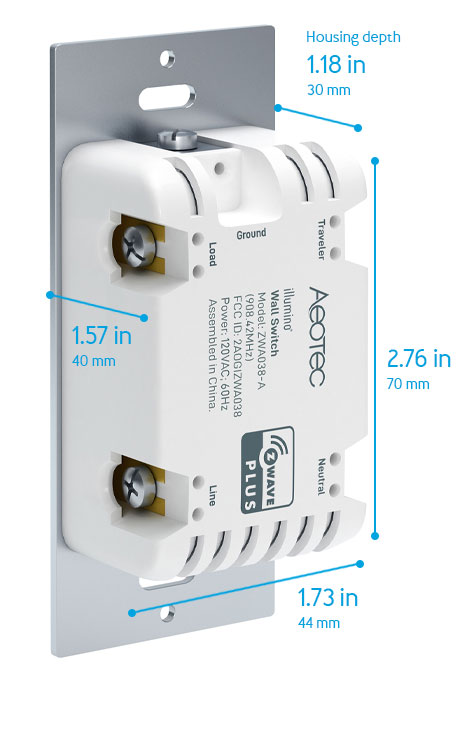 Quality lighting.
Quality dimmer.
Enhanced lighting means an enhaned switch. illumino Switch has been certified, coded, and engineered with Aeotec's decade-plus experience in crafting intelligent lighting controllers.
For more information on illumino Switch (ZWA038):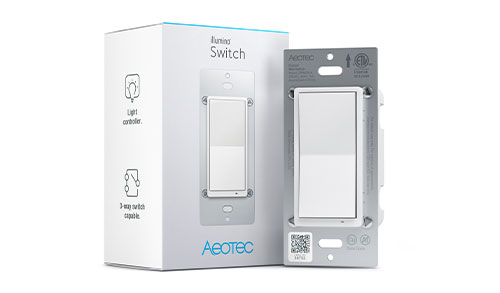 Control doesn`t stop here.
Aeotec's range of intelligent, automation controllers doesn't end with illumino Switch. From smart plugs to wireless wall switches, it's a range that keeps you in control and ensures that automation systems are always an intelligent enhancement.