Smart Switch.
And then some.
Heavy Duty Smart Switch is built upon Aeotec's smart switch technology. Just like our smart switches, it can be automated, manually controlled, and remotely monitored. Just like our smart switches, it is imbued with Aeotec's reliable and accurate power-consumption monitoring technology.

Wireless control.
Whatever it's wired into is at your control. Heavy Duty Smart Switch can be controlled on demand via Z-Wave remote controls, apps and gateways.

Automation control.
Electronics don't always have to be turned, just when we need them. Heavy Duty Smart Switch lets you automate and schedule the operation of the high-power devices wired into it.

Money control.
High-power electronics tend to be those that cost the most amount of money to run. Heavy Duty Smart Switch can calculate and report your spend in watts and kilowatt hours in real-time.

Emergency control.
In the event of an emergency, Z-Wave can be used to turn off the electronics that Heavy Duty Smart Switch are connected to. That'll help prevent further damage to the electronics and your home.

Inbuilt repeater.
Capable of rebroadcasting Z-Wave and Z-Wave Plus signals.

Secure switch.
Offers banking grade AES-128 wireless data encryption
Stunning range.
Communicates outdoors over 150 metres / 490 feet.

Powerful switch.
Can power devices that draw up to 40 amps of power.
Straightforward installation.
Whoever handles it, they'll have Heavy Duty Smart Switch installed like a pro in no time. They'll need a screwdriver and a wirestripper; everything else comes in the box. After safely turning off the power, they'll install Heavy Duty Smart Switch inline, stripped the wires, and attaching the provided wire terminals to the power cable and to Heavy Duty Smart Switch. There isn't much more to do, and you can read the installation instructions in advance here.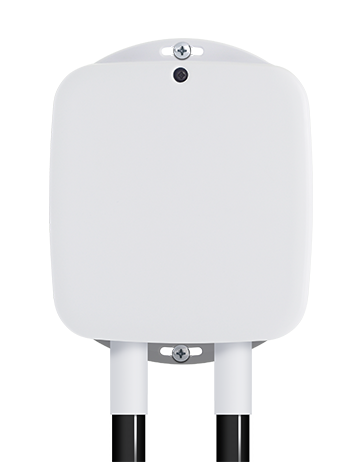 Indoor switch and outdoor switch.
It's the Z-Wave smart switch that you can use indoors out outdoors. More has been done to Heavy Duty Smart Switch than simply waterproofing it for outdoor use. It's also been crafted with all the technology necessary for it to perform outdoors flawlessly; a long-range antenna capable of communicating over 150 metres (490 feet) outdoors, and a Z-Wave repeater so that it can also communicate with other Z-Wave devices installed outdoors.
For more information on Smart Heavy Duty Switch: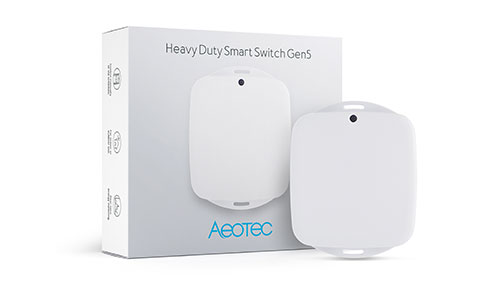 Control doesn`t stop here.
Aeotec's range of intelligent, automation controllers doesn't end with Heavy Duty Switch. From smart plugs to wireless wall switches, it's a range that keeps you in control and ensures that automation systems are always an intelligent enhancement.