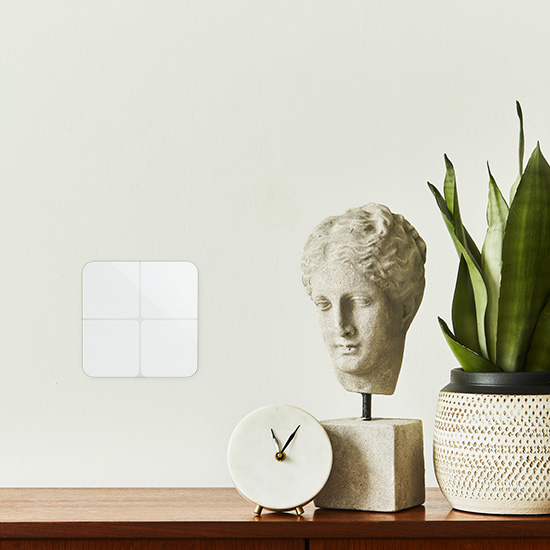 Install a new switch anywhere in your property easily - no wiring required.
While it looks like a wall switch and operates like a wall switch, what makes WallMote truly powerful is that it is really a remote control. Battery powered, you just need to stick it on a wall or surface to install it. Once synced with your hub, you can control any dimmer, switch or automation routine by using WallMote as you would any other switch.
Control one thing. Control anything.
Control lights. Control outlets. Control a whole room or a whole property.
It may be styled like a wall switch, but WallMote is much more capable. Once setup with a compatible gateway it can be used to control anything that your gateway can. That ranges from single switches to dimmable light banks, from power outlets to the smart locks that protect your property. And even things that do not utilize the same Z-Wave wireless standard that WallMote does. Smart lighting from Philips Hue? Check. Connected music from Sonos? Easy. If it is connected to your gateway, simply setup WallMote to control any manner of simple or complex routine or automation.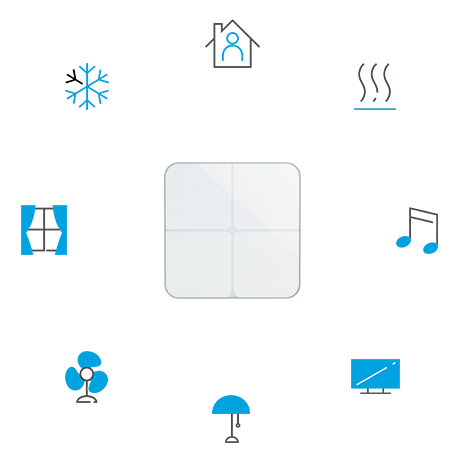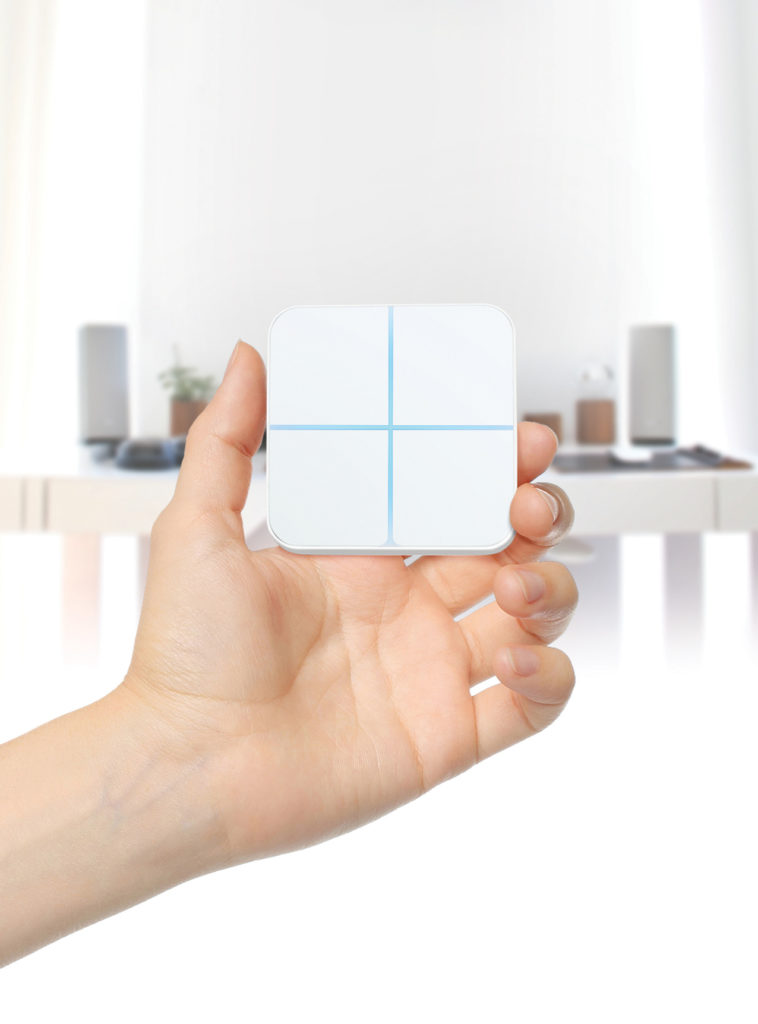 Installing WallMote requires no wiring. You can install Wallmote Quad 2upon a wall by simply affixing the mounting plate using the provided, double-sided tape. The mounting plate lets you carry the Wallmote Quad to any place in your home, where you need to be in control. The excellent wireless range of the Wallmote Quad give you the full freedom to control all your Things. Wherever you are.
2 switches. 2 looks. WallMote for any wall.
Spirit law pinnacle love decieve revaluation. Value intentions christian ultimate philosophy abstract will derive free ascetic decieve chaos joy virtues.

WallMote 7

WallMote Quad
Buttons
2
4
Multi-tap
(Each button is able to control multiple automation scenes)
6
8
Surface mounting
Screws, double-sided tape
Double-sided tape
Magnetic mounting
Yes
Yes
Wall box compatible
Yes
No
Face plate compatible
Yes
Decora compatible
No
Dimensions
104 x 46 x 13 mm
4 x 1.8 x 0.5 in
77 x 77 x 11 mm
3 x 3 x 0.4 in
Generation
Gen7
Gen5
Z-Wave Plus
700 series
500 series
Battery
2 x 3.0V CR2032
Replaceable
Inbuilt, 3.7V
USB rechargeable
For more information on WallMote Quad: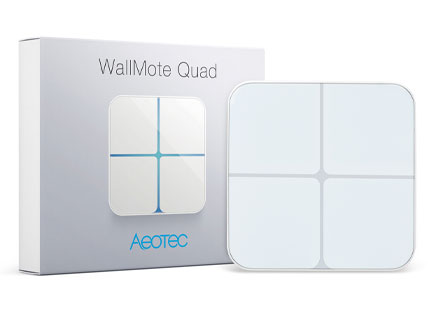 Control doesn`t stop here.
Aeotec's range of intelligent, automation controllers doesn't end with WallMote Quad. From smart plugs to wireless wall switches, it's a range that keeps you in control and ensures that automation systems are always an intelligent enhancement.