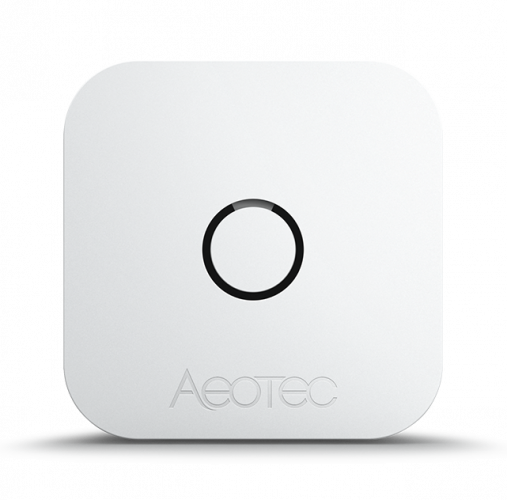 aërQ Temperature &
Humidity Sensor
The right temperature right where you need it.
Precision engineered in Germany, aërQ Temperature & Humidity Sensor is small in size but big on impact. 1 tiny sensor. 4 major measurements integral to any Z-Wave system automating heating, cooling or air health.
Slim Design.
High Function.
Understanding and intelligence, everywhere you need it.
aërQ Temperature & Humidity Sensor is small. Really small. At 35mm (1.38″) wide, it's only a little wider than a coin cell battery. It's been crafted that size so that it can be installed almost anywhere you need to measure temperature and humidity, and analyse some attributes of air health. Precision engineered, its accuracy and focus allow it to enhance the measurements your automation systems receive from other sensors while its size allows for multiple sensors to be unobtrusively installed in large-space rooms.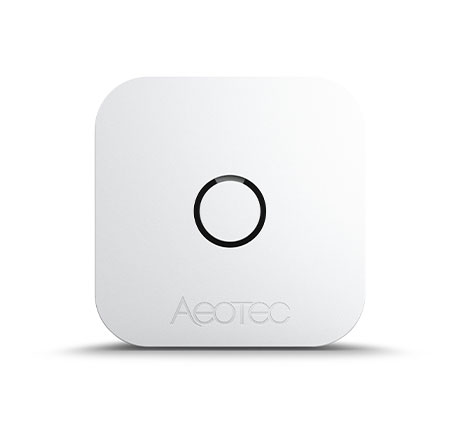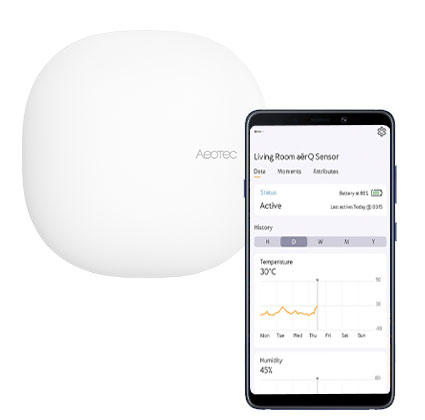 Compatible with leading Z-Wave gateways including Smartthings.
When synced with compatible Z-Wave software, you'll be able to monitor in-room temperature, humidity, and health anytime and from anywhere.
A list of known gateway compatibilities is available at that link.

Measurement.
And Automation.
aërQ Temperature and Humidity Sensor is more than just informational. Fully compatible Z-Wave gateways will empower you to tap into its measurements and analysis, using various data points and conclusions to enable powerful and intelligent automations.
Cool or heat a space to make it just right. Automatically.
Humidify a space when the air is too dry. Automatically.
Adjust air flow when air quality is poor. Yes, automatically.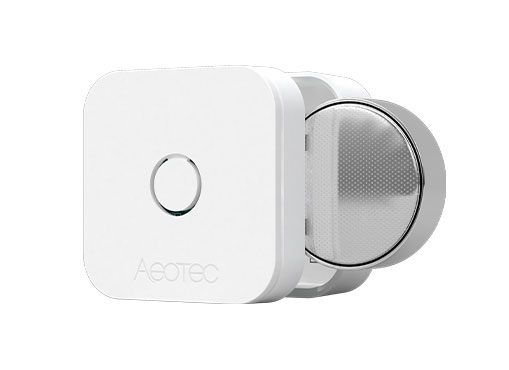 1 Battery.
2 Years Lifespan.
A single coin-cell battery keeps measuring for years. Accurately.
German-engineered around a single, inexpensive, CR2477, coin-cell battery, aërQ Temperature & Humidity Sensor's use of ultra-low power Gen7 and S2 Z-Wave technologies allows it to work for up to 2 years before you need to change its battery. And changing its battery is a breeze: simply separate the two parts, recycle the existing battery, and slide in a new one. aërQ Temperature & Humidity Sensor will be up and measuring again in moments.
For more information on aërQ Temperature & Humidity Sensor: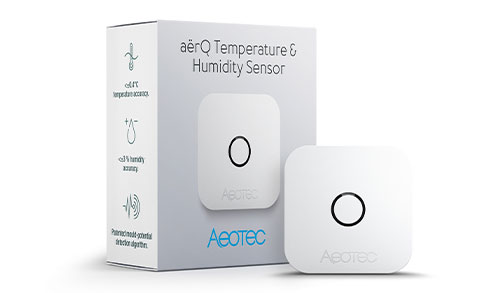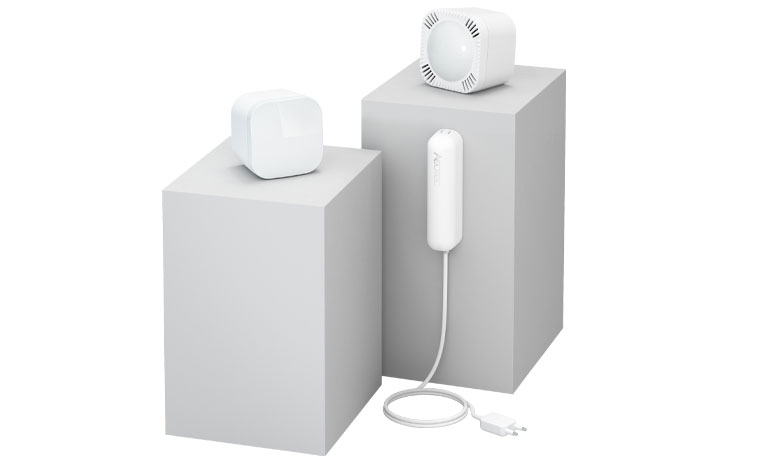 Control doesn`t stop here.
Aeotec's range of intelligent, automation controllers doesn't end with aërQ Temperature & Humidity Sensor. From MultiSensor to TriSensor, it's a range that keeps you in control and ensures that automation systems are always an intelligent enhancement.