Connect Things.
Control Things.
Modern homes are full of electronics. Compatible with thousands of devices from hundreds of brands, it's its broad compatibility which makes Aeotec Smart Home Hub and the SmartThings platform so powerful. Whether for audio systems or security systems, smart lighting or smarter heating, Aeotec Smart Home Hub helps you build a smart home perfectly personalised to you and your family's needs.
Works as a SmartThings Hub
With the Aeotec Smart Home Hub you can connect Z-Wave, Zigbee or Wi-Fi devices, which are Works with SmartThings certified. All these devices can be connected directly to the Hub and can be controlled and managed dead easy.
Automate your personal routines with the SmartThings App for more comfort. Just relax on the couch while all your thermostats switch to a comfortable temperature, the smart lights dim to a cozy ambiance and a whole feel-good atmosphere is created.
Aeotec Works with SmartThings
Connect sensors with actuators to switch on lights automatically, when there is movement. Or you receive a push message if someone opens the window unauthorized.

The small and slim Aeotec Smart Home Hub with its simple design fits perfectly into your home. Thanks to the built-in Wi-Fi, you can place the hub anywhere and add a stylish component to your home.
Which ever device you connect, which ever routine you automate, you can control them all via the SmartThings app.  Use the SmartThings App to create routines, automate your scenes and stay informed what is going in your home when you are away. 
Available for Android and both Apple's iOS and iPadOS, the SmartThings app empowers you can quickly create routines and automations, connect new devices, control everything connected, and receive notifications when activities occur within your home.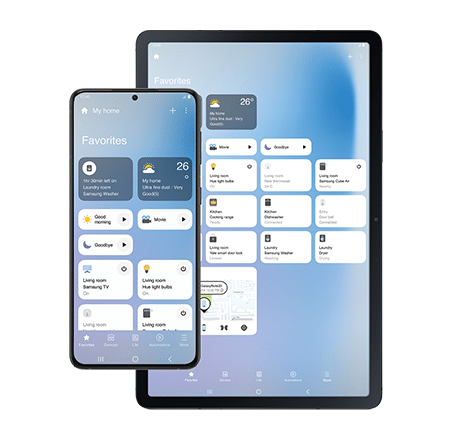 For more information on Smart Home Hub: