Connect Things
Control Things
Modern homes are full of electronics. Compatible with thousands of devices from hundreds of brands, it's its broad compatibility which makes Aeotec Smart Home Hub and the SmartThings platform so powerful. Whether for audio systems or security systems, smart lighting or smarter heating, Aeotec Smart Home Hub helps you build a smart home perfectly personalised to you and your family's needs.
The heart of your Smart Home
With a Smart Home Hub you can create your own DIY smart home, adding plugs and sensors as your needs change. Whether it's a new Motion Sensor in the kitchen, a Water Leak Sensor for the bathroom or an extra Smart Plug for that hard-to-reach socket, SmartThings grows with you. Monitor and control everything from your phone through the SmartThings app on Android and iOS.
As the heart of your smart home, the Smart Home Hub talks to all your wireless sensors and plugs, extending their battery life and easing the strain on your home Wi-Fi. It also allows your sensors to work together and with a wide range of smart brands.
Make your life easier, by making it smarter
Ever wish you could control multiple smart devices at once? With SmartThings you can create 'Scenes' such as "Good Morning" to open the blinds, turn on your speaker, plugs and the lights with a single command. Trigger 'Scenes' with your phone, voice or sensors.
Fits perfectly in your home
Installation is a breeze with the Aeotec Smart Home Hub. Simply connect it to your existing home network, and you're ready to go. Its sleek design and compact size make it a seamless addition to any home décor.
Your SmartThings Hub is Wi-Fi connected, so you can place or hide it anywhere you want without having to worry about routers and wires.
Smart Home that you can trust
Security is a top priority with the Aeotec Smart Home Hub. Rest assured knowing that your data and privacy are protected, with robust security measures in place to safeguard your smart home.
Enjoy the power of automation with the Aeotec Smart Home Hub. Set up custom scenes and routines to simplify your daily routines and enhance your comfort and security. With just a tap or a voice command, you can create personalised experiences that fit your lifestyle.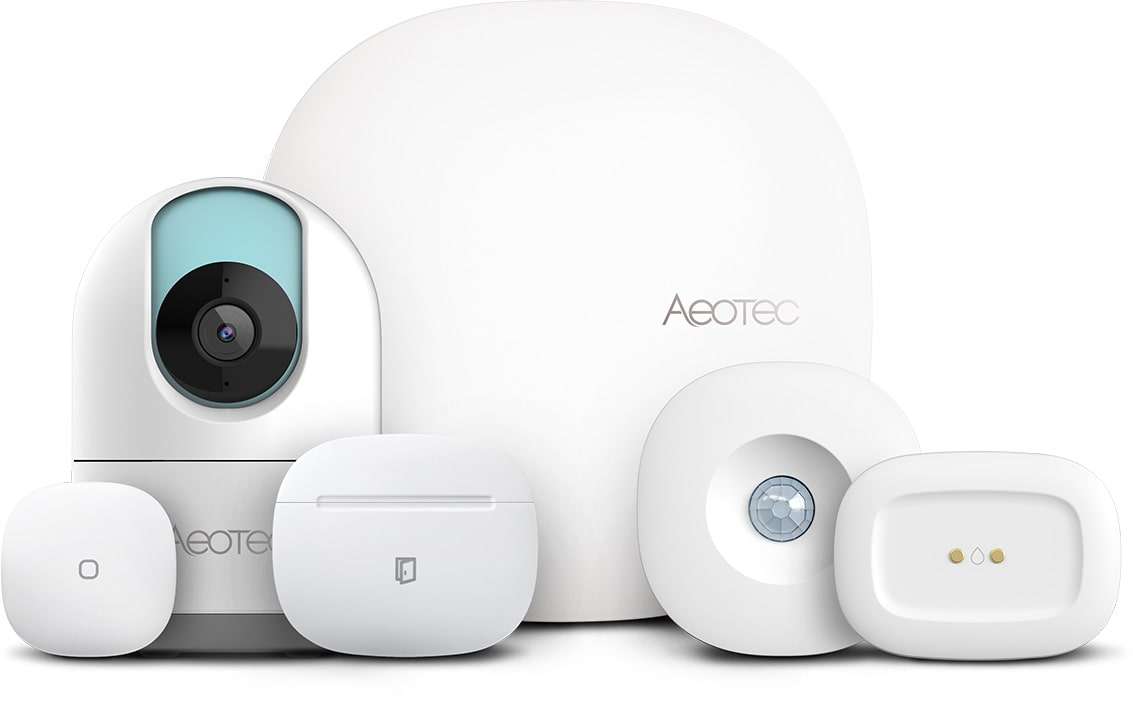 Works with Smart Home Hub
Connect sensors with actuators to switch on lights automatically, when there is movement. Or you receive a push message if someone opens the window unauthorized. The Works with SmartThings program ensures compatibility and integration with a wide range of devices from Aeotec and leading brands. From lights and thermostats to cameras and sensors, Works with SmartThings enables you to connect and control all your smart devices from a single, unified hub. 

Connect with the SmartThings App
Which ever device you connect, which ever routine you automate, you can control them all via the SmartThings app.  Use the SmartThings App to create routines, automate your scenes and stay informed what is going in your home when you are away. Available for Android and both Apple's iOS and iPadOS, the SmartThings app empowers you can quickly create routines and automations, connect new devices, control everything connected, and receive notifications when activities occur within your home.
For more information on Smart Home Hub: