Just one look and you are home.
With the Aeotec Cam 360, you get a 360-degree view of your room at a glance. The SmartThings App can display a detailed view of what is going on at home by day or night. Advanced object detection intelligently senses motion to alert you at a moment's notice and differentiates between a person and an object.
A full HD cam.
Two-way audio.
A full HD camera delivers a clear, detailed view, allowing you to monitor your home 24 hours a day from your mobile devices. This way you know what is going on when you are not at home. 
Full HD, high dynamic range and night vision show a clear, detailed view. Two-way audio and built-in microphone let you communicate with family members and pets.
Furthermore adjust the monitoring area to have better view for unexpected activities at specific areas. Additionally the SmartThings app guarantees you uninterrupted security.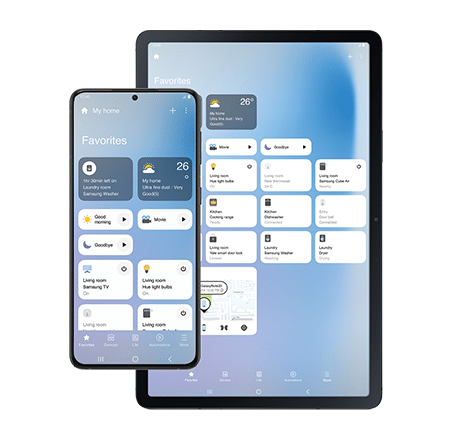 With the SmartThings app, it is easy accessing your SmartThings Cam on Android and iOS devices. Sync with your phone or tablet and you will receive a preview clip whenever something is detected. Keep an eye on what matters, even when you are away. Get a clear detailed view of your home via multiple cameras right from your Samsung Smart TV, Samsung Family Hub, smartphone, or tablet.
For more information on Cam 360:
Control doesn`t stop here.
Aeotec's range of intelligent, automation controllers doesn't end with Cam 360. From smart plugs to wireless wall switches, it's a range that keeps you in control and ensures that automation systems are always an intelligent enhancement.