Z-Wave gateway development tool
German engineered to help you get to market quickly and with quality, Z-Pi 7 is an Aeotec-built development kit that lets you adapt existing hardware to work with Z-Wave.
Built for proven technology.
The Z-Pi7 is equipped with a GPIO connector for the Raspberry Pi interface. Raspberry 1,2,3 or 4, the Z-Pi7 hardware is compatible with any of these platforms. Thanks to the Z-Pi7 the gateway for your Smart Home can be built upon our long experience in making reliable and affordable Z-Wave hardware for everybody. Usually the gateway is the most expensive part of a Smart Home, but thanks to the Z-Pi 7 you can build the Smart Home base on a DIY platform like the Raspberry and use a Open Source software like Homeassistant to empower your Z-Wave network.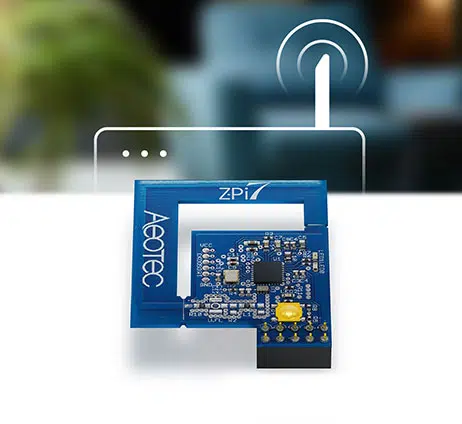 Whether in USB or daughter-board format, Aeotec has shipped hundreds-of-thousands of development and antenna units which our partners and customers depend on to build their own gateway solutions. And while they empower the same outcome, there are large points of difference between Z-Pi 7 and Z-Stick Gen5+.
For more information on  Z-Pi 7: