Smart Sensors.
Subtle Sensors.
A smart home should be intelligent and its technology invisible. Recessor is the realisation of that principle. It enables for the installation of range of Z-Wave multi-sensors from Aeotec, allowing them to be seamlessly installed and recessed within a wall, ceiling or cavity space.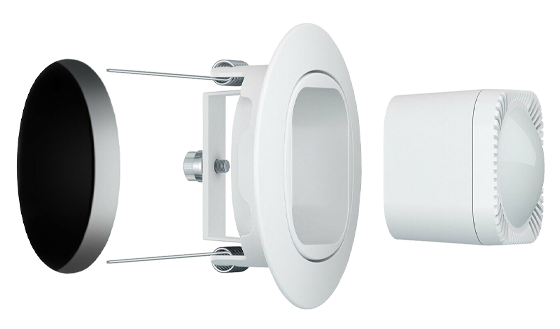 3 easy steps to seamless installation
Designed for any indoor space in which you need a multi-sensor, Recessor's installation starts with simply selecting where you want it. Wall. Ceiling. Cavity space. Once selected, make a 75mm / 3″ aperture within the chosen surface and then secure your sensor within Recessor – it's compatible with MultiSensor 6, MultiSensor 7, and TriSensor – simply by fastening it using Recessor's connection mechanism. Then you're ready for the final step; insert the complete unit into the aperture and Recessor's spring-loaded grips will hold it in place without the need of screws or glue.
Once installed, your multi-sensor of choice can be made even more accurate. With a flexability that allows it to be angled at up to ±30°, you can use Recessor to refine the focus and measurement capabilities of MultiSensor 6, MultiSensor 7 or TriSensor to point exactly where you need them to be.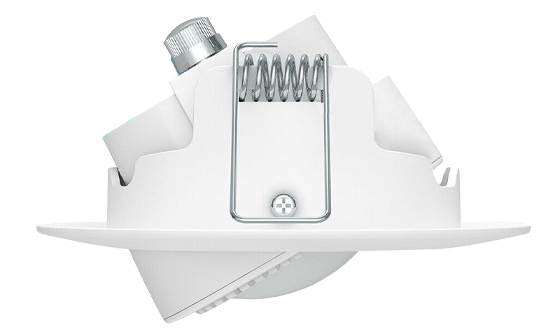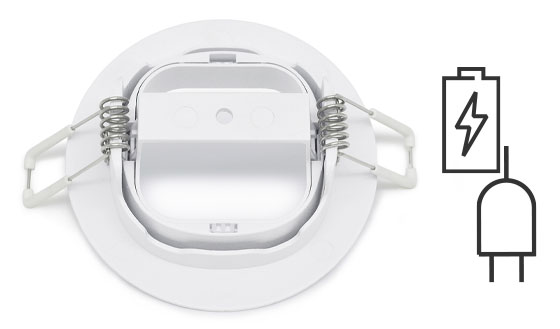 The accuracy of MultiSensor 6 and MultiSensor 7 are enhanced even further when they're powered by a USB adaptor. And all 3 multi-sensors from Aeotec, TriSensor included, can be powered for years by replaceable batteries. Whichever power method you're using with your multi-sensor, you can keep on using it with Recessor. It's been crafted to allow for each multi-sensor's batteries to still be changed, or for the optional power cable of MultiSensor 6 and MultiSensor 7 to be pass-through when they have been installed battery-free.
1 recessor.
3 great sensors.
Recessor has been crafted to be compatible three generations of Aeotec's Z-Wave sensor technology. It offers in-wall and in-ceiling installation of MultiSensor 6, MultiSensor 7, and TriSensor.
For more information on Recessor: