Control any switch from anywhere.
Wirelessly.
Power sockets and light switches: amazing inventions. They literally changed the world. But if you're not standing right next to them or can't reach them, they're limited. No more. The future is smarter. So is your home. Nano Switch offers complete wireless control of your switches and sockets.
Nano Switch offers total control, easily. Impossibly small, each Nano Switch installs invisibly behind any of your home's existing switches or power sockets. Simply unscrew the faceplate, install Nano Switch behind it, and you now have complete wireless control. Your old switches are instantly modern and instantly connected.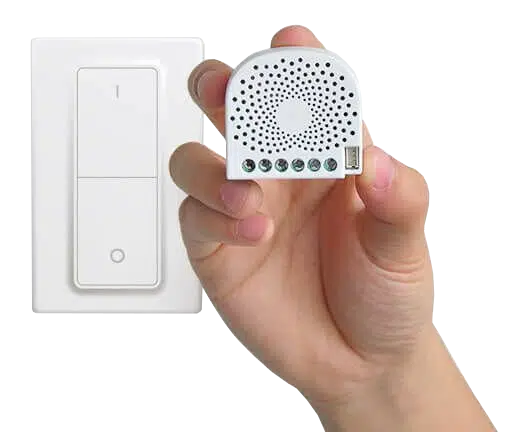 Simple to install.
Simple to control.

Nano Switch is a part of Aeotec's Z-Wave switch and dimming range and is compatible with light switches and power outlets. Once installed behind a switch or socket, Nano Switch offers unparalleled wireless control via Z-Wave Plus. It lets you control, automate, and monitor your lights light and power sockets. From anywhere. Anytime. And it does it all through enhancement – with Nano Switch, your sockets and switches don't have to be replaced and they'll continue to offer the same manual control that you're used to.
Nano Switch is a tool. Installed it minutes, it lets you control, monitor, automate, and schedule the electronics in your home. There'll be the electronics you use every day; your lights, appliances and entertainment systems. But there'll also be the electronics that become a part of your smart home as it grows; security and safety devices, electronics indoors and out. If there's a reason to automate it, to monitor it or make it responsive, Nano Switch is the invisible, controlling, and responsive touch.
Perfectly small.
Perfectly safe.
Nano Switch installs behind your home's switches or sockets. To do that, Nano Switch has to be small. Really small. It is.
60% smaller than the first Micro Smart Switch that Aeotec pioneered, and measuring only 19.5mm / 0.77" in depth, Nano Switch has been designed to be easily installed into even the smallest of junction boxes behind a switch or outlet.
Powerful control.
Designed to control sockets, switches and non-dimming lights powerfully. Nano Switch can control up to 15 amps of power while Dual Nano Switch can control up to 10 amps. 

Gen5.
Nano Switch is a part of Aeotec's Gen5 range and is engineered upon the latest version of Z-Wave – Z-Wave Plus. Nano Switch is laden with benefits you'll never see, only feel.
Stronger signal.
Nano Switch  wireless signal is now +2.5dBM more powerful so that Nano Switch can offer a 67% greater wireless range that's up 150 metres / 492 feet wide.

Wireless updates.
Unlike previous models, Nano Switch allows for firmware updates to be wirelessly installed via Z-Wave Plus so that it remains at the cutting edge.
Safe wiring.
 Nano Switch only works with switches and outlets that utilise a neutral wire. Nano Dimmer is an alternative that works with or without a neutral wire.

Easier wiring.
Now 60% smaller than previous in-wall switches, Nano Switch fits into even tighter spaces. It also connects to wires 25% thicker than past models.

Secure control.
Nano Switch offers banking-grade, AES-128 bit encryption to protect the wireless communication that your connected home depends on and is run on.

DIN rail compatible. 
Want to use it with a DIN rail? Pair Nano Switch with a generic DIN housing or module box for DIN rail compatibility and you'll be able to use it with DIN rail systems.

Low voltage too. 
Nano Switch is great with high voltage and low voltage. It can be used to control 24VDC electronics such as light strips, alarms, doorbells, and other low-powered devices.
Nano Switch is incredibly powerful and it's been designed to control a lot of power. To be this small and control so much, it can't offer every possible feature. Fully compatible with standard indoor and outdoor bulbs, there are two major things that Nano Switch can't do: dim lights and work without a neutral wire. But perfect lighting is still only a touch away with Aeotec's lighting-design focussed Nano Dimmer.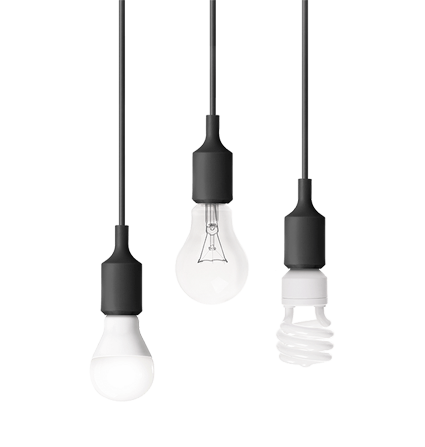 Twice the control.
Dual Nano Switch.
Look around your home. Some lights have more than one switch. Some power outlets have more than one socket. For double gang outlets and switches, there's Dual Nano Switch. Wire it into two switches or sockets for twice the control, twice the energy monitoring, and control of up to 5 amps / 1150 watts per switch channel.
Control doesn`t stop here.
Aeotec's range of intelligent, automation controllers doesn't end with Dual Nano Switch. From smart plugs to wireless wall switches, it's a range that keeps you in control and ensures that automation systems are always an intelligent enhancement.