Your home`s motor control connected to Z-Wave.
From security shutters to skylights, motorised electronics and furnishings are part of a modern home. Now they can be part of your connected home. Nano Shutter integrates with motors and converts them to Z-Wave. Instantly, whatever they're connected to can be wirelessly controlled and intelligently automated with Nano Shutter able to integrate with a broad selection of devices.
Simple to install.
Simple to control.

Nano Shutter connects to your home's existing motor controlled accessories. It does so simply, and it immediately makes those accessories available for control, automation and scheduling via Z-Wave. 
It can be wired to connect directly to the motor itself. It can be wired to any existing wall switch that controls the motor. And it can be connected in seconds to WallSwipe, allowing you to further enhance Nano Shutter to have touch and gesture control.
Once installed, you can control Nano Shutter via any connected switch, and via Z-Wave through your gateway, remote control, and smartphone app.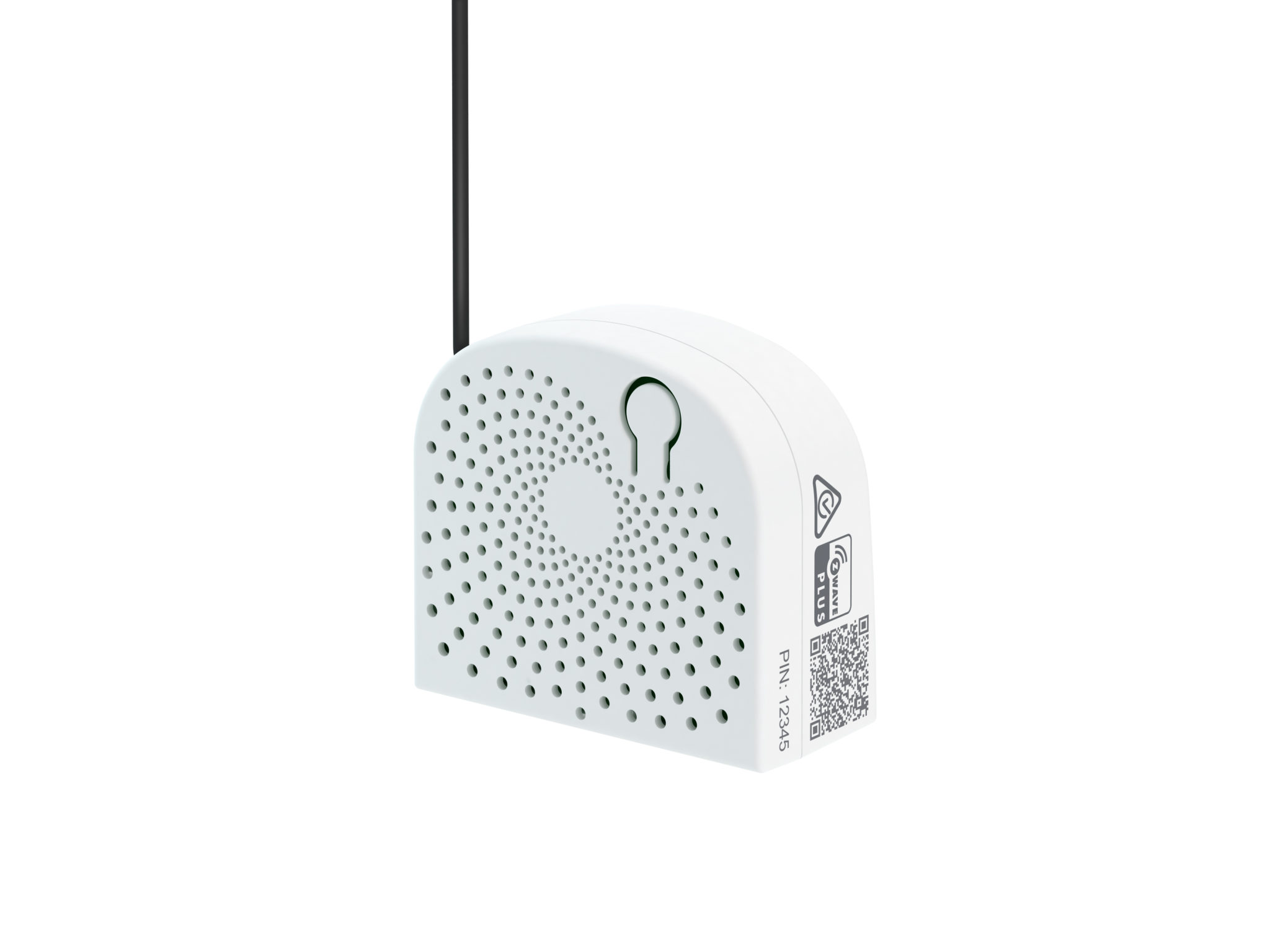 Nano Shutter is crafted from the same 10 years' experience that has been infused into Nano Dimmer and Nano Switch. Experience that includes the engineering of Z-Wave's first motor and shutter controller; Micro Motor Controller.
Building upon that experience, Nano Shutter offers 3 new enhancements crucial to such technology.

Best security.
For any motor that controls access points, such as gates and security shutters, Z-Wave S2 is crucial. S2 enhances Nano Shutter with next-generation anti-hacking features including AES-128 bit encryption and ECDH key exchange.

Z-Wave Plus.
Complementing its best-in-class security is Nano Shutter's Z-Wave Plus. The latest version of Z-Wave, it allows Nano Shutter to control connected accessories with a 250% faster response time and a 67% greater wireless range that's up 150 metres / 492 feet wide.

60% smaller.
Crafted to be simple to install, Nano Switch has also been crafted to be easier to install. At only 1.7" x 0.8", it's 60% smaller than Micro Motor Controller meaning that it's even easier to install in behind motor switches.
For more information on Nano Shutter:
Control doesn`t stop here.
Aeotec's range of intelligent, automation controllers doesn't end with Nano Shutter. From smart plugs to wireless wall switches, it's a range that keeps you in control and ensures that automation systems are always an intelligent enhancement.