Make your home
really intelligent.
One tiny device packed full of intelligence. A smart home is only truly smart when it's intelligent. A smart home has to offer more than a schedule; it has to react to what's occurring in a home in real-time. MultiSensor 6 is the foundation of a modern smart home; within its perfectly small exterior lies all the technology for real-time intelligence.
6 Sensors.
6 times smart.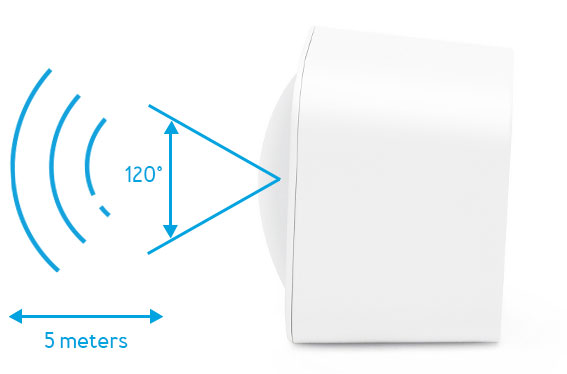 Motion for security. Motion for presence. Motion for management. MultiSensor 6's motion sensor is perfect for more than just an intelligent security system. With a 5 metre range and a 120° field of view, MultiSensor 6 captures motion data that can be used for everything from security to heating management to energy saving. Knowing if a room is occupied or a hall is being used is a powerful piece of data – MultiSensor 6 makes your home automation system more powerful and more intelligent.
From motorised curtains and windows to fans and thermostats, there are a lot of ways that you can use Z-Wave to keep the temperature of a room absolutely perfect. MultiSensor 6 provides the intelligence to do just that. Within each sensor is an incremental temperature sensor capable of accurately measuring between -10~50°C (14 to 122°F) and reporting temperature changes back to a smart home gateway.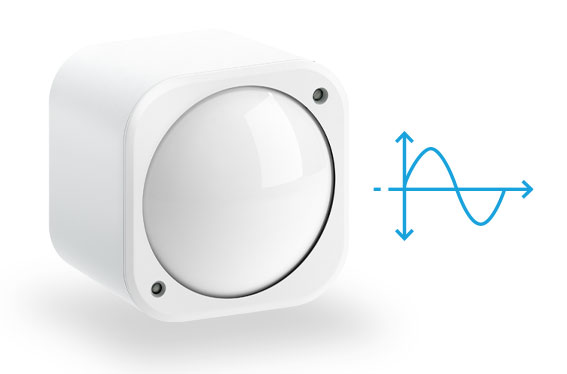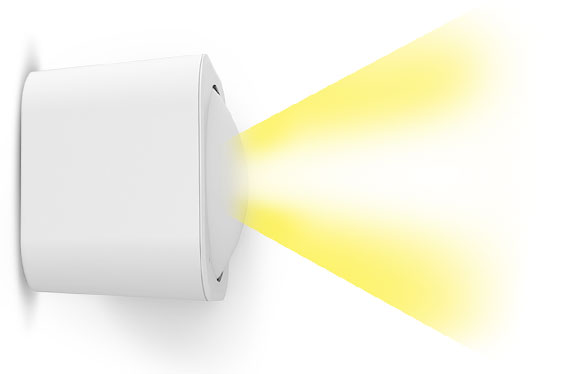 Automated lighting is only as smart as the system that powers it. With MultiSensor 6's real-time, digital light sensor measuring the level of light in a room, your home control system will be able to intelligently maintain its ambiance. From opening and closing curtains, to setting lights to be the perfect level be it day or night, MultiSensor 6 is the smarts behind smart lighting.
Spaces such as bathrooms and kitchens can be too humid, while some environments are often not humid enough. MultiSensor 6 offers incremental monitoring of a humidity ranging from 0% to 100%, allowing for the intelligent automation of fans, motorised windows, dehumidifiers and humidifiers. MultiSensor 6 monitors your home on such an infinitesimal level so that your home management system can make your environment truly perfect.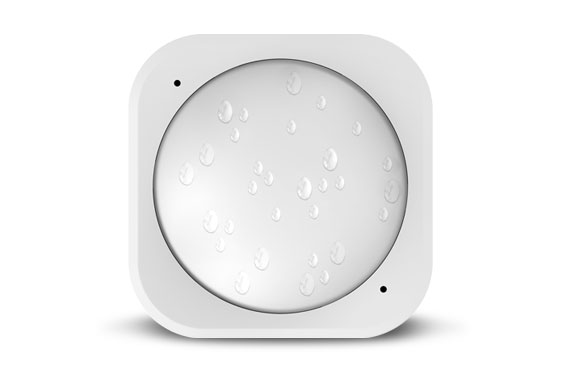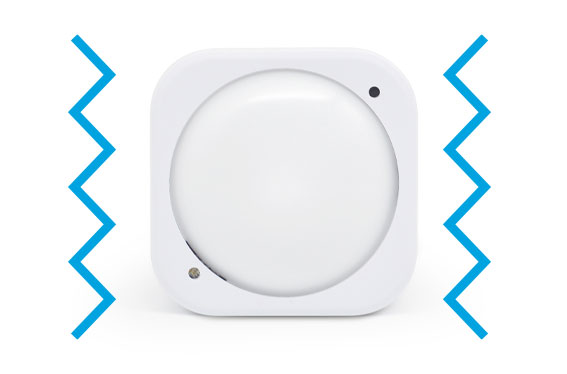 It measures the environement it's in, and it also measures itself. MultiSensor 6 contains a seismic sensor capable of detecting and reporting event-based vibrations. Those slight changes can be used to protect MultiSensor 6 – it'll know if an intruder is tampering with it or if the sensor has accidentally moved from its place of installation. They'll also be able to detect seismic activity within your home.
Perfectly managing an environment means understanding it perfectly. MultiSensor 6 accurately measures ultraviolet light; the kind of light that causes everything from furniture bleaching to eye damage. Measured inline with the World Health Organisation's UV Index, MultiSensor 6 measures a room's UV level so that an environment can be managed through curtains, shades and lighting, and so that health and property recommendations can be made.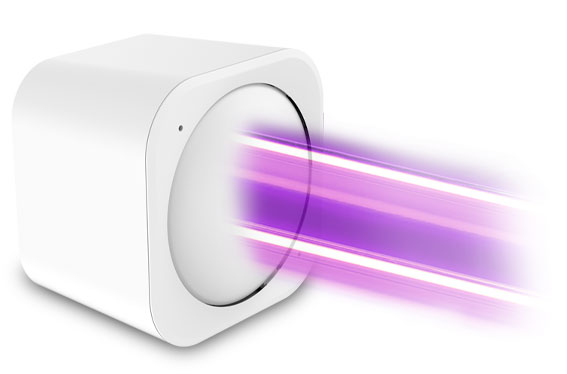 Not all Multisensor are created equal.
There are MultiSensors and then there are MultiSensors. MultiSensor 6 isn't just a redesign of Aeotec's most intelligent sensor, it's a complete reengineering from the inside out. We didn't just tweak our first Multisensor, we redefined it.

Tamper protection.
Now securer, MultiSensor 6 offers tamper protection, constantly monitoring itself to warn of movements or attempts to prevent it securing your home.

Secure communication.
MultiSensor 6 is now itself secure. Communication between the sensor and your Z-Wave network is now encrypted using the AES-128 bit data encryption.

Superior wireless.
Amazing things come in smaller packages. Further and faster, MultiSensor 6's wireless signals now reach 50% further, up to 150 metres, and 250% faster.

Calibration.
The MultiSensor 6 can be calibrated anywhere with manual calibrations wirelessly available for its temperature, humidity, light and UV measurements.

4 times the life.
MultiSensor 6 now works up to 2 years before you need to change batteries offering 4 times the battery life of the first MultiSensor.

Perfect wireless.
MultiSensor 6 does. Its fine tuned antenna means that it can communicate with other Z-Wave devices up to 150 metres / 492 feet away.

Half the batteries.
4 different batteries have powered past MultiSensors. Despite doubling the battery life, we've reduced the batteries that power it down to just 2.

Lighter and easier.
Easier to install in all sorts of ways, MultiSensor 6 weighs 50% less than the first MultiSensor making it installable even with double sided tape.

Hello Fahrenheit.
Wherever you are in the world, MultiSensor 6 speaks your language. Imperial Fahrenheit joins Celsius in the new sensor.

Digital light.
Measuring light gone is the analogue light sensor with it replaced in MultiSensor 6's with real-time, digital measurements.

Accurate sensor.
MultiSensor 6's six sensors are fine tuned to have accuracy variations that are as little as only ±0.2%.

6 in 1.
MultiSensor 6 offers 6 different sensors, with UV and vibration sensors joining light, humidity, motion and temperature sensors.
Simple to install in so many ways.
Because it's capable of capturing so much useful data and offering so much intelligence to your smart home, there are a lot of places you might want to install MultiSensor 6 within your home. Yes, the traditional ceiling-corner location is one of them. But because it's now 70% smaller than previous MultiSensors and weighs only 74 grams, MultiSensor 6 can now be installed almost anywhere.
Not just small. Perfectly small.
Creating an object designed to secure and manage your home takes precision. It also takes subtlety. MultiSensor 6 is perfectly small. Its beautifully tapered, 42 mm body allows it to be used anywhere within the home, but its design and styling hasn't been crafted simply to be attractive. A squared based allows MultiSensor 6 to offer a battery life of over 2 years, the best of any Z-Wave motion sensor. Rounded edges distance MultiSensor 6 from the ocular, security camera styling of the round MultiSensor we pioneered and that feels invasive in this age of privacy.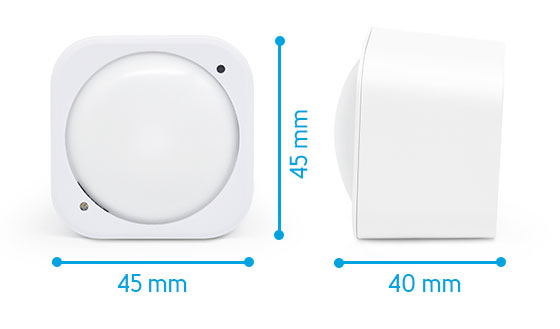 Smart Sensor. Smart Accesories.
The perfect sensor comes with the perfect accessories. MultiSensor 6 offers with 4 different accessories and tools, each designed to make the installation of the sensor perfect for your home.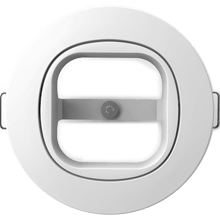 Install MultiSensor 6 in a ceiling or wall cavity with recessor (sold separately) and just 12 mm will extrude. Find out more more about Recessor.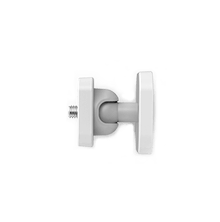 Mounting arm.
Discrete and for corner installations, the mounting arm allows you to rotate MultiSensor 6 up to 360° and refine its field of view by up to 50°.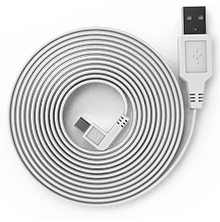 USB cable.
After 2 years you won't have to change batteries if you power MultiSensor 6 via mains power using the provided 1.5 metre USB cable.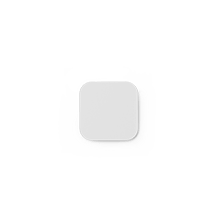 Tape.
Weighing only 74 grams, the MultiSensor 6 can be easily installed with just the provided double sided tape from 3M.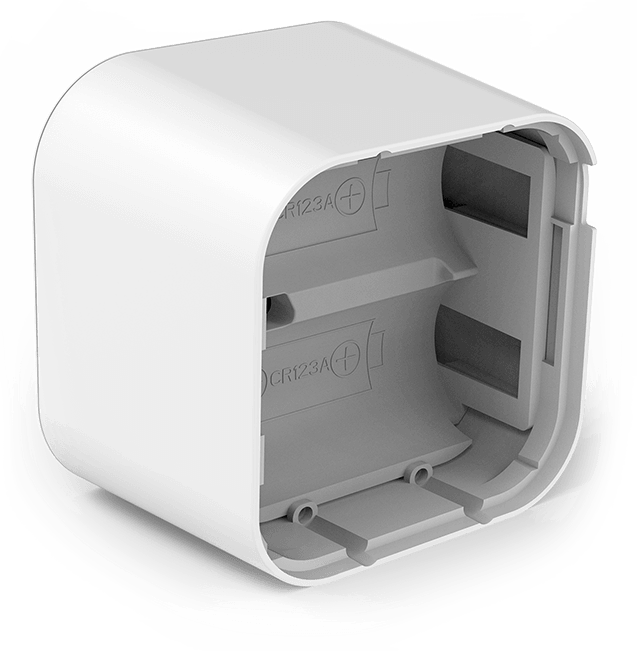 Your home's intelligence will depend on it, and so might its security, so MultiSensor 6 needs to be powered by the best battery configuration possible.
MultiSensor 6 has been engineered to use two CR123A batteries. Their Li-MnO2 chemistry offers up to 2 years' battery life and 3,000 mAh of power capacity in a super compact size that's only 17mm / 0.6" in diameter.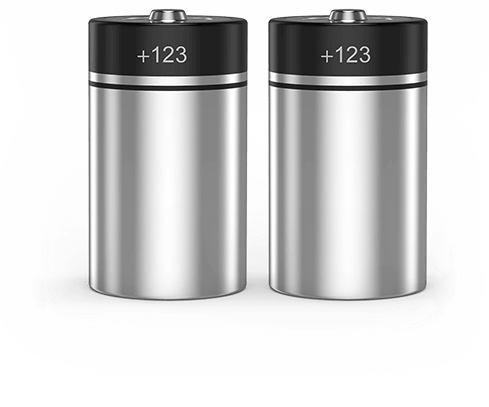 Perfect battery life isn't perfect for every installation. For all those times, MultiSensor 6 can be run on mains power. Simply connect it to your home's electricity using the provided USB cable and MultiSensor 6 will be able to run in an advanced mode, providing temperature, humidity and light readings in real-time.
For more information on MultiSensor 6: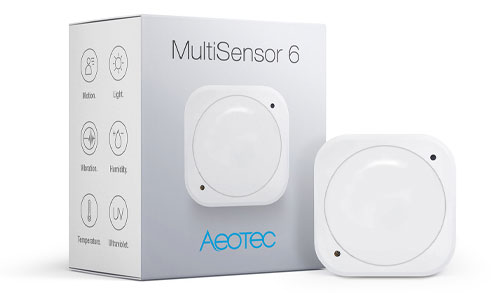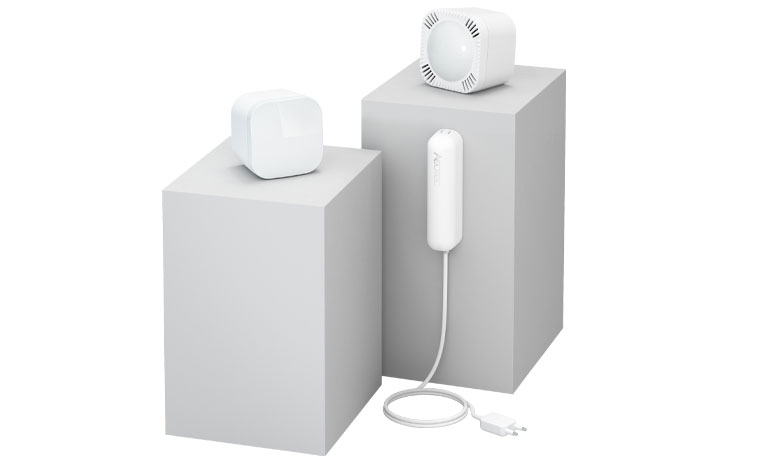 Control doesn`t stop here.
Aeotec's range of intelligent, automation controllers doesn't end with MultiSenor 6. From MultiSensor to TriSensor, it's a range that keeps you in control and ensures that automation systems are always an intelligent enhancement.