Know when there is movement in your home.
The Aeotec Motion Sensor can be easily integrated into your home thanks to its compact dimensions. With the SmartThings App you receive alerts if there is unexpected movement in your home. Additionally, connected devices can be automated as people come and go.
Use the Aeotec Motion Sensor for your comfortable homecoming and let compatible smart lights be turned on when you enter the corridor. Likewise, you can save energy by setting rules to switch off the smart lighting when there is no more motion detected for a certain time. 
Specify that an acoustic and visual alarm is triggered in case of unexpected movement registration. This is a smart way to prevent a potential break-in attempt. At the same time you increase the security in your home.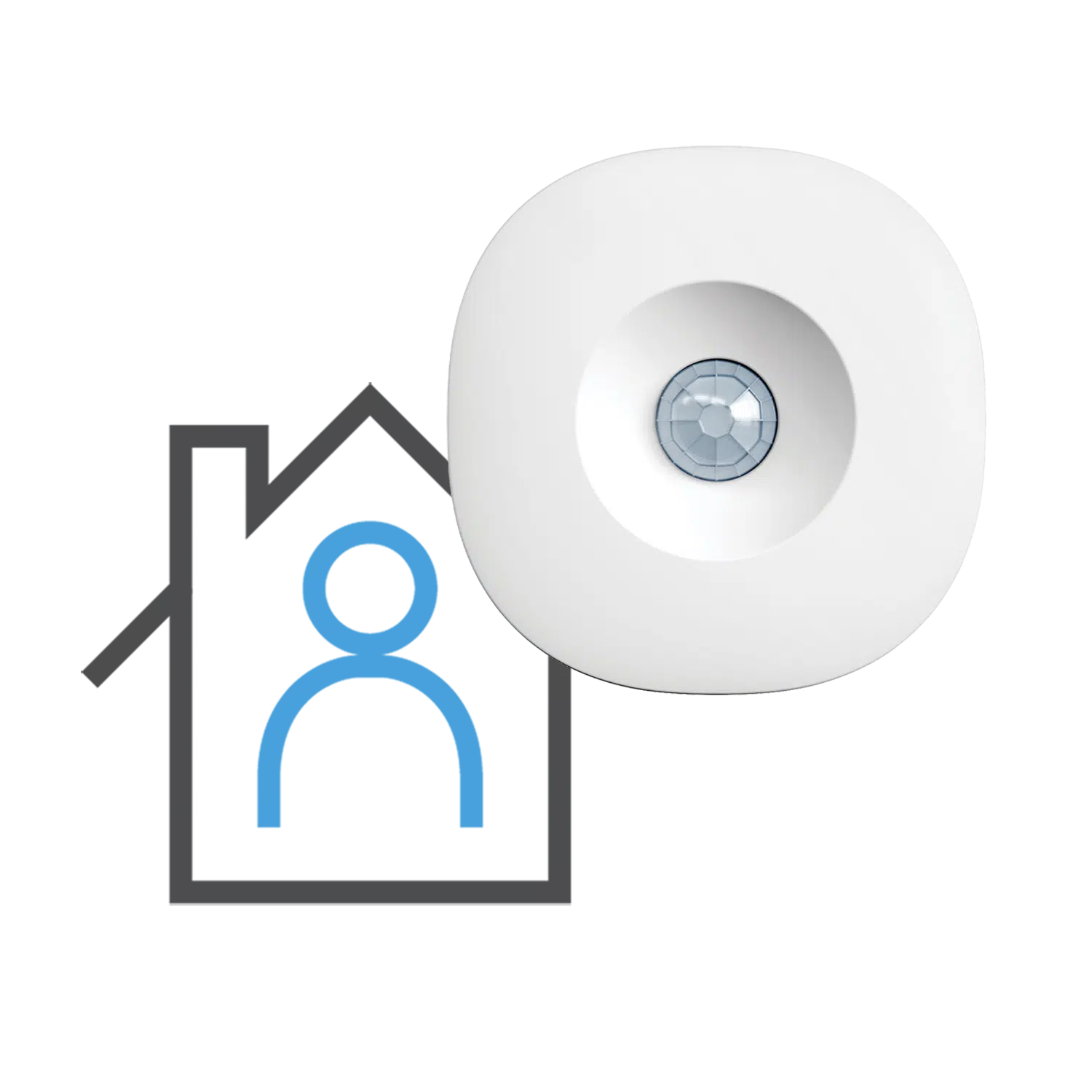 A smart part of your security system.
Exploit the full potential of the Aeotec Motion Sensor and make it part of your home security system. For that, simply integrate compatible alarm sirens or opictal transmitters (actuators or lights) and create a smart security system with the SmartThings Home Monitor. By connecting the motion sensor and other security sensors via the Hub a visual or audible alarm in the moment of an unexpected movement can be triggered. With that you can scare away any unwanted visitor and increase your personal security. Thanks to the SmartThings App you can even monitor your home while you are traveling or just around the next block. 
From now on, you'll always know, when the temperature changes in your home. Let your smart devices create a convenient indoor climate by connecting thermostats or A/C units to your SmartThings App. The smart devices will do the rest for you. With the motion sensor you have a smart accessory, which lets you know the real atmosphere in your home. Thanks to the integrated temperature sensor, you get precise reports about your homes climate. By creating smart routines and notifications, you will improve the well being of your beloved ones at home by making it safe and comfortable. 
For more information on Motion Sensor: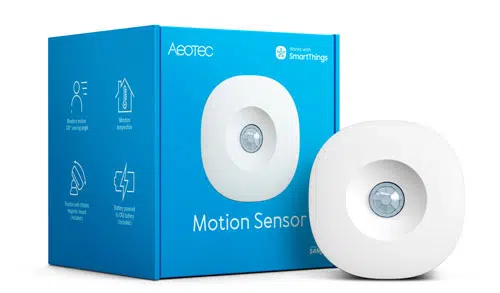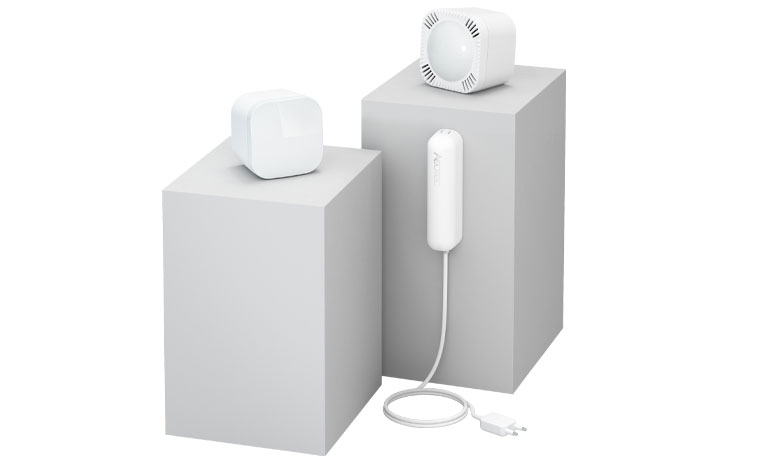 Control doesn`t stop here.
Aeotec's range of intelligent, automation controllers doesn't end with Motion Sensor. From MultiSensor to TriSensor, it's a range that keeps you in control and ensures that automation systems are always an intelligent enhancement.