Perfect and upgrade your Smart Home with TriSensor 8
Introducing the future of smart home security and comfort! Our all-new Gen8 (Z-Wave 800 Series) TriSensor 8 with integrated temperature and light sensors. Experience ultimate control and peace of mind with precise motion detection, environmental monitoring, and seamless compatibility with your smart home ecosystem. Elevate your home automation game today!
Enhanced Control, Safety, and Energy Efficiency with Motion Detection
Take command of your connected devices and optimize energy savings with our cutting-edge motion detector in TriSensor 8. Seamlessly manage lighting, heating, and cooling systems as they respond intelligently to your presence, now with a remarkable 10-meter range. With TriSensor 8, enjoy enhanced security with automated alerts and an energy-efficient home that adapts to your needs.
Experience Effortless Light Control with Light Sensor Technology
Imagine your blinds and shades adjusting seamlessly, following the arc of the sun to optimize natural light while maintaining privacy. With TriSensor 8, your compatible lamps intelligently dim or brighten based on the time of day, effortlessly creating the perfect ambiance. Now equipped with a more accurate light sensor, TriSensor 8 excels at recognizing various light conditions, from gentle morning sunlight to the golden glow of sunset. This dynamic adaptability not only elevates your comfort but also supercharges energy efficiency. Embrace the power of automation and enhance your environment while conserving energy.
Unlock Precision Comfort with Temperature Sensor
Experience comfort like never before with our cutting-edge temperature sensor. Say goodbye to manual thermostat adjustments and hello to a space that automatically adapts to your ideal temperature. Now equipped with a more accurate temperature sensor, whether you're at home or away, our sensor ensures your environment is always just right, while maximizing energy efficiency. From heating and cooling systems to smart blinds and appliances, any device can become a part of your personalized climate control solution. Embrace a world where comfort and efficiency go hand in hand with our temperature sensor technology.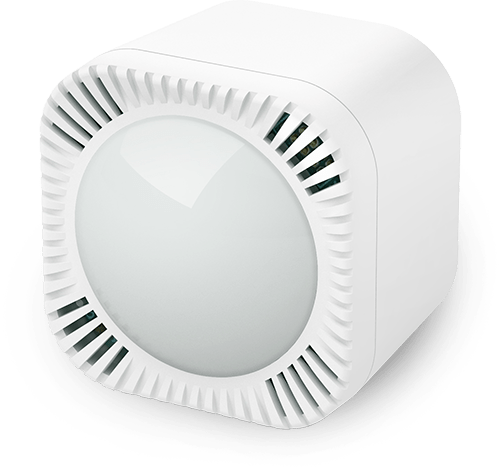 Upgrade to the Gen8 (Z-Wave 800 Series) for unmatched performance and reliability. Our latest innovation boasts faster response times, extended wireless range, and enhanced energy efficiency compared to previous Z-Wave series. Say goodbye to false alarms and hello to a smarter, more responsive home. Trust in the evolution of smart technology – Choose Gen8 for a future-proof, connected living experience that sets new standards in convenience and security.
Seamless Connectivity & Enhanced Security:
Our cutting-edge sensors, powered by the latest Z-Wave 800 technology, provide an extended range of connectivity, improving battery life and ensuring your space remains secure at all times. Enjoy uninterrupted peace of mind with effortless connectivity and robust protection.
Sustainability, Efficiency, and Savings:
Our commitment to sustainable living and peak efficiency is reflected in our smart sensors powered by Z-Wave 800 technology. Reduce energy consumption, lower utility bills, and shrink your carbon footprint seamlessly. With our versatile sensors, enjoy optimized performance and energy efficiency from dawn to dusk, ensuring every corner of your space is eco-friendly and cost-effective.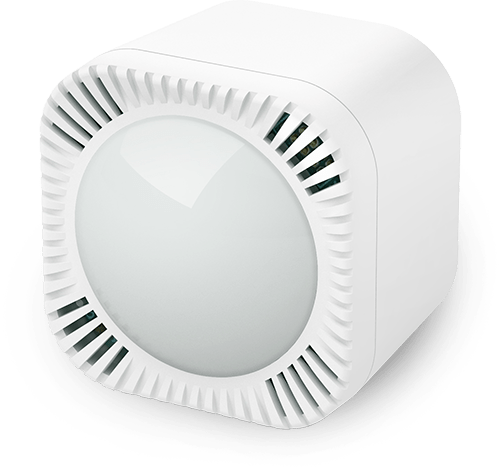 Place your TriSensor 8 wherever your imagination takes you. You can effortlessly position it in the optimal location for unrivaled performance. Whether it's on a wall, ceiling, shelf, or table, our TriSensor 8 adapts to your living space, ensuring accurate readings and seamless integration with your smart ecosystem. Embrace the freedom to put intelligence exactly where you need it, effortlessly and elegantly. TriSensor 8 – Your Power, Your Placement.
Total Compatibility, Infinite Possibilities:
Experience a seamless collaboration of innovation as our smart devices effortlessly integrate and harmonize with a multitude of renowned brands. Our technology opens a world of possibilities, allowing your smart home ecosystem to function as one cohesive entity. No more limitations – unleash the true potential of a connected world, where all your favorite brands come together to enhance your lifestyle. Welcome to a new era of compatibility, where your smart home becomes a symphony of efficiency and convenience.
TriSensor 8
Multisensor 7
Multisensor 6
TriSensor
Z-Wave Gen
Gen 8
Gen 7
Gen 5
Gen 5
Motion detection range
Max. 10m
Max. 10m
Max. 5m
Max. 7m
Motion detection perimeter
100°
120°
120°
120°
Temperature sensor
-10°C to 50°C
14°F to 122°F
-10°C to 50°C
14°F to 122°F
-10°C to 50°C
14°F to 122°F
-10°C to 50°C
14°F to 122°F
Light sensor
0 LUX to 30000 LUX
0 LUX to 30000 LUX
0 LUX to 30000 LUX
0 LUX to 30000 LUX
Humidity sensor
-
20% to 80%
20% to 80%
-
UV sensor
-
0 to 10 UV index
0 to 10 UV index
-
Vibration sensor (Tamper)
-
Built in
Built in
-
Batteries
1x CR123A
2x CR123A
2x CR123A
1x CR123A
Battery Lifetime
~2 years
~3 years
~1.5 years
~1.5 years
Mains powered
-
5V DC Micro USB
5V DC Micro USB
-
RF range
Up to 200m
Up to 150m
Up to 150m
Up to 150m
Works with SmartThings
yes
yes
yes
yes
Control doesn`t stop here.
Aeotec's range of intelligent, automation controllers doesn't end with Nano Shutter. From smart plugs to wireless wall switches, it's a range that keeps you in control and ensures that automation systems are always an intelligent enhancement.